Gridly uses public records data to generate streamlined home-action plans.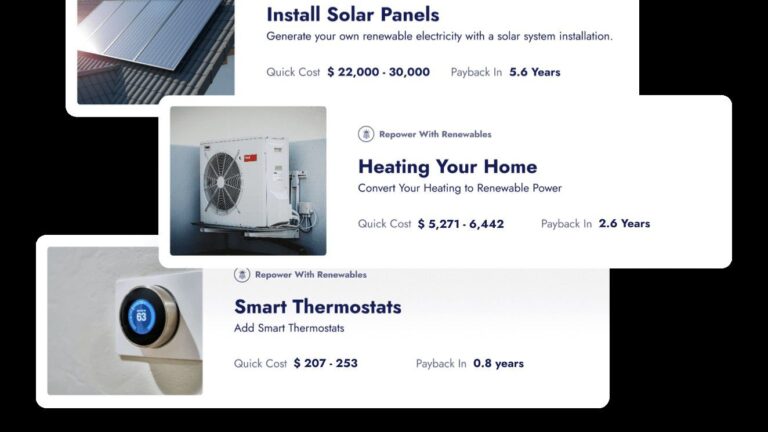 Massachusetts has set ambitious sustainability goals, but implementation is lagging, particularly on electrifying homes.
In December 2020, Massachusetts pledged to achieve carbon neutrality by 2050. To reach this goal, roughly 2.8 million households — about 100,000 annually — need to be electrified by 2050, according to a Mass.gov report.
Last year, roughly 18,000 homes made the shift, and that's up from about 7,100 in 2021 and 461 in 2020, as reported in the Globe.
"We're way behind," said Daniel Barrett, chief operating officer at Gridly, a home energy calculation site. "We're not going to get it done."
Barrett and Robert Rosenfield created Gridly to speed up the home electrification process. The two met when Rosenfield worked in the auto glass industry and Barrett was in insurance, but a shared interest in environmentalism led them to exit these fields. Eighteen months ago, the two began developing Gridly, a "home energy transition integrator" that generates customized whole-home electrification plans.
Rosenfield, chief executive officer, attributed the state's low number of electrified properties to the confusing and sometimes expensive task of home electrification.
"My own personal journey — how much time it took and how confusing it was — motivated me," Rosenfield said. "I thought, It doesn't have to be this complex to meet the goals."
Read the rest of the article at Boston.com